Scouts BSA Klondike Derby - Winter Event


Mush-on! By February 6th we will have snow and you and your Scouts can come on out for a day of fun and skill testing. We will be holding the Samoset Council Winter Event, featuring; Klondike Sled Skill Trail, Sled Judging, The Cheeseball 500 sled race, Foot-snowball Golf, Smiley the Tent Snow Sculpture Contest and more fun then you thought you could have in the snow.

Please register on-line by Wednesday February 4th. $15.00 per attendee. We need your early registration so the staff can be prepared for you. NOTE: any late or walk-ins (not recommended) will be charged a $5.00 late fee. See the flyer on the registration site for more information and sled design suggestions. Prizes and awards will be handed out for the events activities. This event will be at Camp Phillips-Weston by the Scout Office.


When you are at the event to register, please park at Scout Office area and walk over as a Troop to Camp Philips. One person enter McCormick Lodge to register your Troop. We will do health check on every attendee.


NOTE: COVID FACE MASK ARE REQUIRED! And will help keep you warm.


So, start planning now to hit the Klondike Trail…."On, you Huskies".

Click here to register.


Wausau Homes Scout Service Center & Scout Shop - Closed Wednesday, Janury 27th


The council will be holding its annual Staff Planning Conference on January 27th. As a result, the Wausau Homes Scout Service Center and Scout Shop will be closed to ALL appointments and phone calls on Wednesday, January 27 as all staff will be attending our annual Staff Planning Conference.


There is a secure drop box for your needs if you have any forms or other paperwork you want to drop off. It's near the employee entrance on the north side of the building.


As a reminder the Scout Shop will continue to offer curbside pick-up by appointment only.

Appointments can be made for the hours of Monday-Friday 8:30 AM-5:00 PM. If you would like to schedule an appointment, please call 715-355-1450. Mail orders continue to be available. You can have us pull and mail them by sending us an email to scoutshop@samoset.org. All orders will be processed within two business days.
Be a Friend of Scouting!


The Friends of Scouting annual giving campaign for 2021 has launched! The next council wide Friends of Scouting presentation is January 25th at 7 pm. Join Samoset staff and volunteers to learn more about the annual Friends of Scouting campaign and support Scouting in your local community. There will be videos, volunteers and Scouts sharing their Scouting story, a skit done by the Camp Tesomas staff, and an explanation of recognition items and incentives. Join us on Zoom:


https://zoom.us/j/94825144503?pwd=R2lEVjduZUkyQnJWV0J1TDdGN0ExUT09


Passcode: 308148


You can donate anytime my visiting https://app.mobilecause.com/vf/SMILEY or texting Smiley to 71777.
Please give the gift of Scouting and help your Unit receive the incentives listed below and earn one of the recognition items for yourself!


UNIT INCENTIVES:
Units achieving 100% of their FOS goal by March 31st will receive:
Preferential camp sign up for Akela's World and Tesomas for 2022.
Packs that achieve their stretch goal will receive:
A pinewood derby car for every youth in their unit.
Troops that achieve their stretch goal will receive:
Units achieving 50% of their goal before their scheduled presentation will receive:
Ice cream treat for each youth and adult while attending camp.
RECOGNITION ITEMS:
All participants that turn in a pledge will receive a Samoset Council diecut sticker.
$100: Limited Edition 100th anniversary back-patch
$200: Stainless steel Smiley water bottle
$500: Adidas duffle bag with embroidered Smiley logo
STEM Scouts Lab 1816 Goes Virtual!


From neuron key chains to balloon muscles to dancing caterpillars and balls with legs, STEM Scouts has gone virtual this year! Twelve fourth and fifth graders from around the Council, from Stevens Point to Phelps, meet every Thursday afternoon at 4:30 over Zoom.

Click here to learn more!



Michael Vangelov ("Mike") - Director of Support Services


As a professional Scouter for almost 21 years, I have had the opportunity to work in seven councils: Utah National Parks Council, Grand Canyon Council, Great Lakes Council, Grand Teton Council, Western Colorado Council, Denver Area Council, and now have the privilege to serve in the Samoset Council.
As the new Director of Support Services I will be responsible for overseeing: the Program Team, Support Staff, Camping Director, Ranger, Scout Shop, and serves as Staff Advisor to the Risk Management and Properties Committee.
Prior to my Scouting career, I worked in various fields of employment including: medical, law enforcement, and the fire service. I love adventure, exploration, travel, fishing, hunting, and outdoor activities. I grew up in a suburb of Buffalo, New York and I am an Eagle Scout, Order of the Arrow – Brotherhood member, and a recipient of the National Outstanding Eagle Scout Award. I received my bachelor's degree from Brigham Young University in the field of recreation management.
My family is excited to call Wisconsin our home and we look forward to being part of the Samoset Scouting family!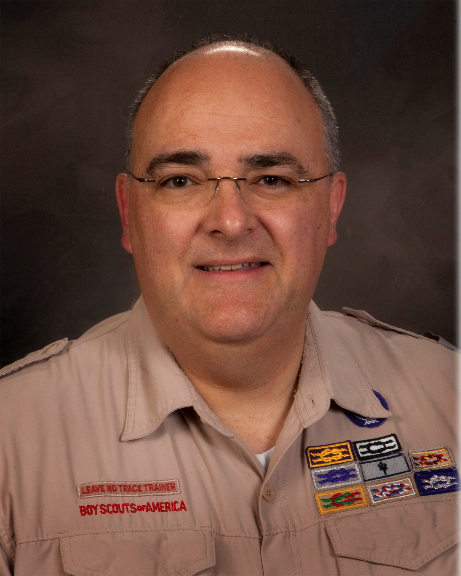 Scout Sunday - 2021


As the Scout Law states: "A Scout is Reverent".


February 8th is the official anniversary of the Scouting movement in the USA. Scouting's birthday is also a time to reflect on a Scout's Duty to God.


Through a trio of faith-based celebrations known as Scout Sunday, Scout Sabbath and Scout Jumuah, young people give back to the chartered organizations that give them so much.


While the official date is usually set as the Sunday before Scouting's anniversary, it's important to remember that units and chartered organizations are free to schedule Scout Sunday on any Sunday in February that is most acceptable to the pastor and congregation.


Scout Sabbath (also called Scout Shabbat), is celebrated by Jewish Scout units. Scout Jumuah is celebrated by Scouts from the Muslim community.


Some of the ways Scouts can celebrate Scout Sunday are as simple as wearing the full field uniform to worship services. It might mean participating in services by doing a reading, singing a song, or presenting religious emblems and awards to Scouts and Scouters. Or it might be something as grand as a service project to benefit a religious organization in the community.


With our current pandemic there are other creative ways Scouts can safely show their support for their faith whether in person or online. Please check Bryan on Scouting's Blog for great ideas:

https://blog.scoutingmagazine.org/2021/01/08/everything-you-need-to-know-about-scout-sunday-2021-scout-sabbath-2021-and-scout-jumuah-2021/?utm_source=scoutingwire&utm_campaign=swvolunteer1132021&utm_medium=email&utm_content=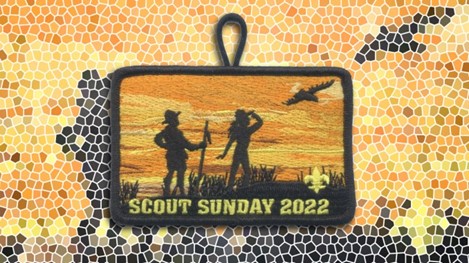 Capital Fundraising Campaign Update
Fundraising progress toward our Business & Technology Center project at Camp Tesomas has slowed a bit during the pandemic. The project is an estimated $1,250,000 and we are approaching $700,000 which is at 56% of our goal. The building will serve multiple purposes including the hub for technology-based programs including computers, robotics, engineering, and more.

It will also be a key part of expanding STEM Scouts opportunities at Camp Tesomas. A portion of the building will be designated as the camp store (trading post), additional restroom facilities and a storm shelter.


If you have an interest in financially supporting this project, we hope it will not be in place of your annual campaign (Friends of Scouting) donation. There are several donor recognition levels, take a look at the recognition items on this flyer - Click Here
Pandemic Guidance Update
Council Staff and volunteers with outdoor program and risk management responsibility are meeting at least monthly (sometimes more) to discuss the status of the pandemic and health/safety risks of our members.
On January 15 Governor Evers announced plans to extend the current use of face covering requirement in public spaces. The current emergency order requiring face coverings expires on January 19.
Council camp building reservations or use of meeting rooms at WHSC will continue to not be allowed by Scout units or community groups through at least February 28, 2021. The Wausau Homes Scout Center will remain open for the Scout Shop, distance learning programs, and office functions by appointment or curbside service only. Special Note: The Scout Office & Scout Shop will be closed Wednesday, January 27 for a Council Staff Professional Development Session.
Scout unit leaders are encouraged to plan outside activities following social distancing guidelines. Meetings and outings of 10 or less participants are possible indoors and is up to the discretion of the BSA registered adult leader in cooperation with the unit committee and parents of Scouts. We recommend the 10 participants ideally be a den, patrol or small Venturing Crews that been in the same cohort for a while. There is a new version of the Model COVID-19 Pre-event Medical Screening Checklist. Units are encouraged to use this when meeting in small groups. Link to the form is here: https://www.scouting.org/health-and-safety/safety-moments/pre-event-medical-screening/ We highly recommend this be used for planning Scouting activities and meetings. Council winter camp programs and the Scouts BSA Klondike Derby will be conducted using safety precautions as day events (no overnight stay).
Units who are uncomfortable in small group in person meetings, or unable to meet the guidelines are still encouraged to meet virtually.
If you have questions about Samoset COVID19 policies, you can reach out to Mike Vangelov at 715-355-1450 or go to www.samoset.org/covid19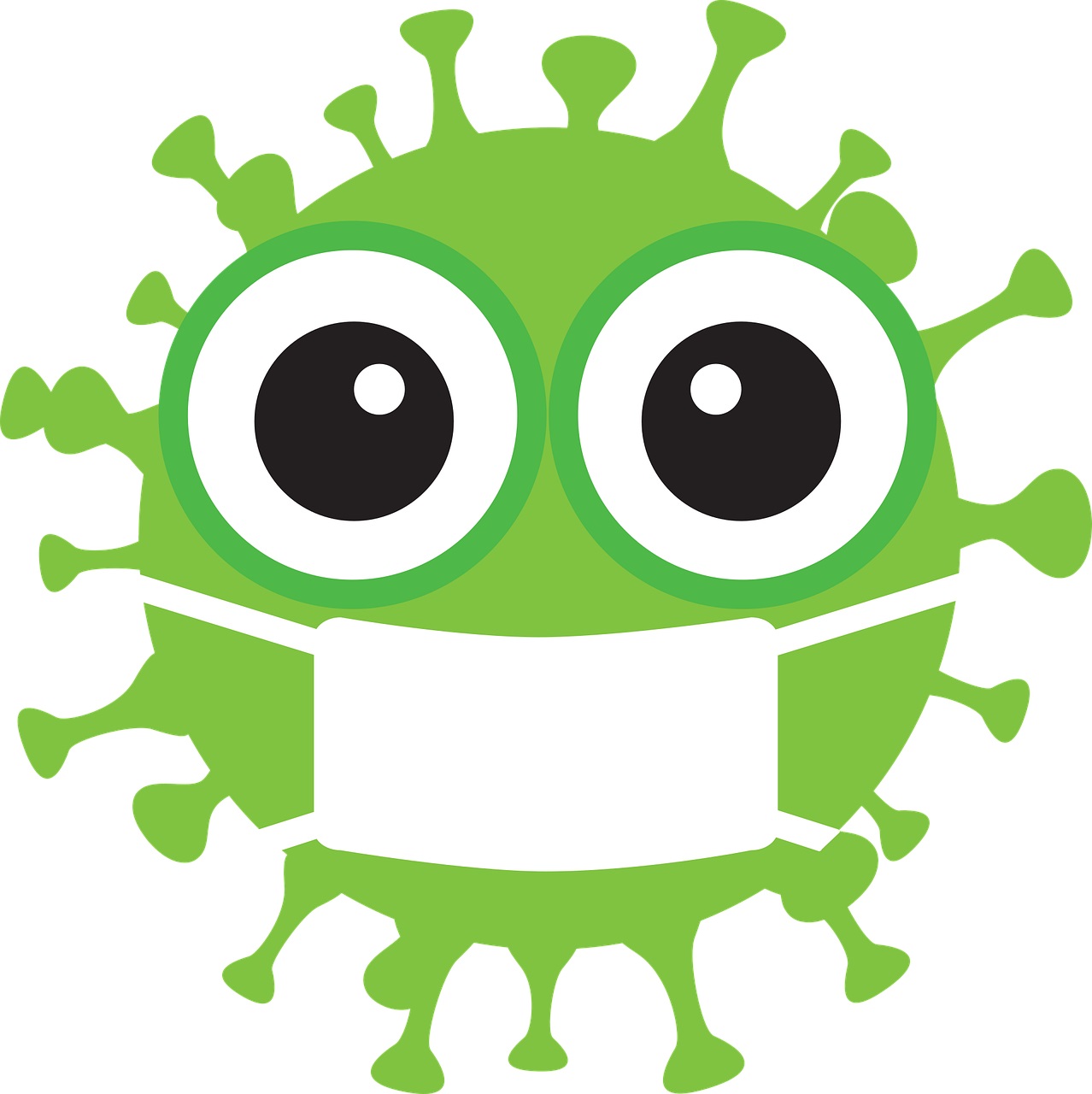 Recognize Your Chartered Partner! Nominations Due January 29, 2021
Samoset Council is seeking nominations of Chartered Partners that have demonstrated excellence in relationships. One community-based organization will be chosen by a selections committee to receive the recognition for the 2020 year.
The following are examples of criteria, a combination of which might make a possible candidate for this recognition. This list is not inclusive as there are many other areas that could be considered. Evaluators will look for evidence of the following:
Demonstrates outstanding or distinctive relationships beyond the normal expectation.
Provides noteworthy service to youth, contributing to increased youth participation.
Cooperates with Scouting in the geographical area or council.
Involves the institutional head in the selection of quality unit leadership.
Causes greater comprehension in the use of Scouting within the community organization.
The Chartered Partner will receive a plaque with an inscription plate bearing the recipient's name and date of recognition at the Samoset Council Annual Meeting. February 24, 2021 at 6:30 p.m. at the Council Annual Meeting (likely a virtual meeting).

Submit the nomination form by Friday, January 29, 2021 you can find it at this link:http://www.samoset.org/resources/forms-documents/59742 or by email Support@Samoset.org or by U.S. Mail
101st Annual Meeting of Samoset Council


The Samoset Council Annual Meeting will be held virtually on Wednesday, February 24 at 6:30 PM. All Scouters are welcome to attend. Voting members are the Executive Board, Members-at-Large and Chartered Organization Representatives. We will recognize volunteers, install our new Council President and thank our outgoing President, installation of Executive Board members and officers, passing annual resolutions, review the annual report and hear reports from council committees. There is no cost to attend this event. Pre-registration is required. Register at the Zoom link below to get the link for the meeting. We recommend you immediately save the Zoom link in your own calendar to join the meeting on February 24th.

Click here to register: https://zoom.us/meeting/register/tJArc--grTkiH9ApXAVVN2IpMK3UVRMN323a
Chartered Organization Representative Training on February 24
Save the date! Are your unit leaders trained? Samoset Council will be offering a virtual session of Chartered Org Representative training on February 24th from 5:15 to 6:25 via zoom. We have some great trainers who will help anyone in your unit who may need this training get up to speed. Please preregister on our site so we can anticipate your participation.

The registration link will soon be ready at www.samoset.org/training