Klondike Derby Scouts Mush - on in the Sun


The 2021 Klondike Derby was held on February 20th, after being postponed for two weeks because of the -40 degrees temperatures, but the Scouts came out well prepared for the day of fun, challenges, competitions, and fellowship.
Troops from Wisconsin Rapids, Medford, Merrill, Weston, and Wausau attended this event. The day started out at -15 degrees, but as the day and competitions got going the day warmed up. The Troops learned and showed off their skills on the 'trail' doing first-aid, team building and fire starting. The highly anticipated Cheeseball 500 Sled Race was an event that the Scouts looked forward to. It was awarded to Patrol Tatman from Troop 435. The day was capped off with a campfire as the awards were handed out.

To see the list of winners, please click here.

It was great seeing and having an in-person event for the Scouts and we are looking forward to next year's Klondike Derby.
Oh, by the way, get ready for the spring Scouts BSA event coming in May. More to come on this later. Stay tuned!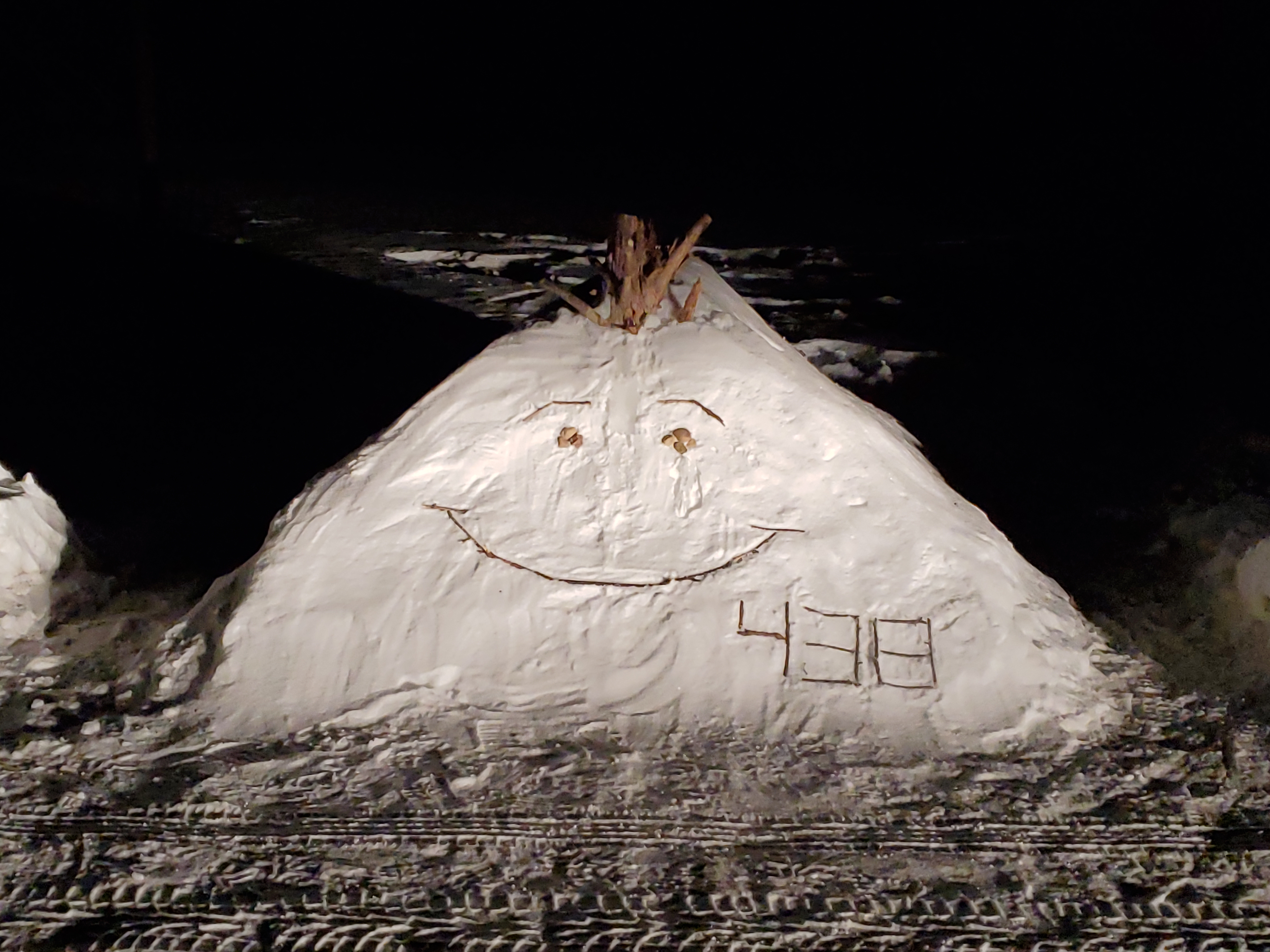 Friends of Scouting Giving Campaign


Through the hard work and dedication of our Friends of Scouting volunteers we have made amazing progress towards our goal! The Samoset Council has raised $60,285 which is 25% to our goal of $244,000! The Friends of Scouting annual giving campaign is crucial to the success of the Samoset Council and to the continuation of exceptional youth programming for all families. The money raised through Friends of Scouting provides for:
Volunteer and staff training

Repair and improve our camps
Special events and recognition
Administrative needs
Council website
Scholarships
Service center and Scout Shop
Program planning resources
Insurance Coverage
If you are interested in supporting Scouting in your local community please visit https://app.mobilecause.com/vf/SMILEY or text Smiley to 71777. We are so grateful for your kindness and giving spirit!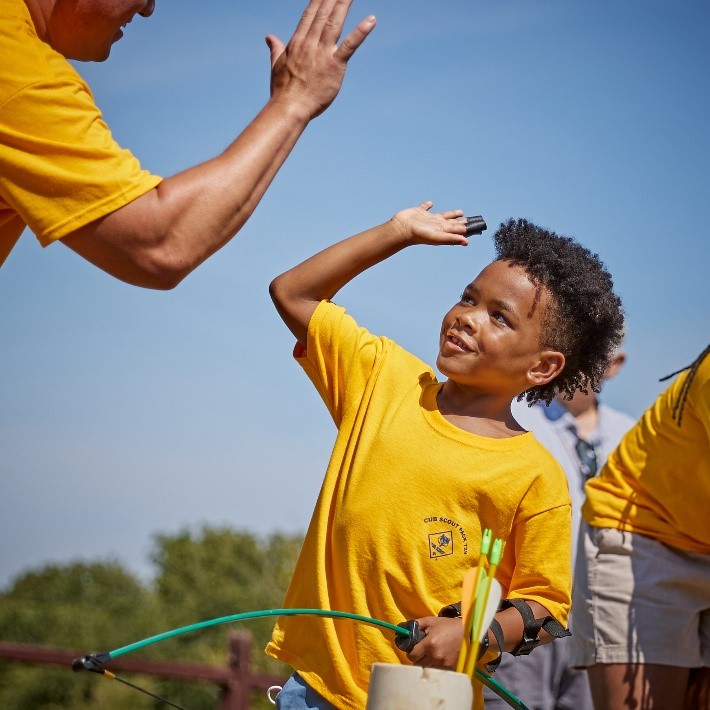 Scouting License Plate


Are you an alumni Scout? Did you earn your Eagle rank? Or do you just want to support Scouting?
Any Wisconsin resident may apply for Scouting Alumni license plates. Individual decals are available for Boy Scout or Eagle Scout. The plate fees include an issuance fee of $15 plus an annual $25 tax-deductible contribution in addition to the regular registration fee. These contributions go to the non-profit Boy Scouts of America National Foundation and are distributed to local Wisconsin councils.
To learn more visit: http://www.samoset.org/support-us/wisconsin-scouting-license-plate/74104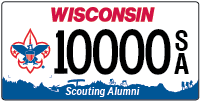 Scouting for Food


There are many families across our council that are struggling to put food on the table and as Scouts it is our duty to help others in need and do a good turn daily. That is the reason that the Samoset Council participates in the Scouting for Food Drive every year. Scouting for Food takes place on two consecutive weekends. On the first weekend, Scouts distribute bags and/or door hangers to let their neighbors know about the drive. On the second, Scouts revisit those houses to pick up bags full of canned food, cereal, pasta, peanut butter, juice, and other nonperishable items.
This year the date for distributing doorhangers is April 10th, 2021 and the day for food pick up will be April 17th, 2021. The Unit Serving Executives at the Samoset Council will work with the Units to coordinate food drop off at local food pantries and coordinate which neighborhoods your Unit will be responsible for. Please share this information with local newspapers, news stations, Chamber of Commerce, and community event calendars. The more awareness of the event the more food that can be collected for families in need.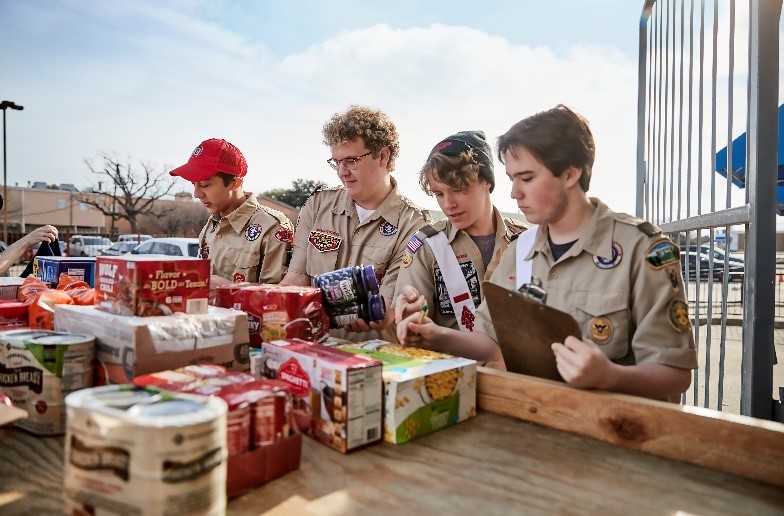 COVID19 Samoset Guidance


We know Scout units are anxious to get back to a normal routine as soon as it is safe to do so. The Council Enterprise Risk Management Committee and COVID19 Safety Task Force are meeting soon to discuss our current summer camp and unit meetings, activities, and outings guidance. The information was not ready to publish as of this publication. The intent is to share it in the Samoset Voice newsletter that will be mailed out later in March as well it will be updated on the council website at www.Samoset.org/COVID19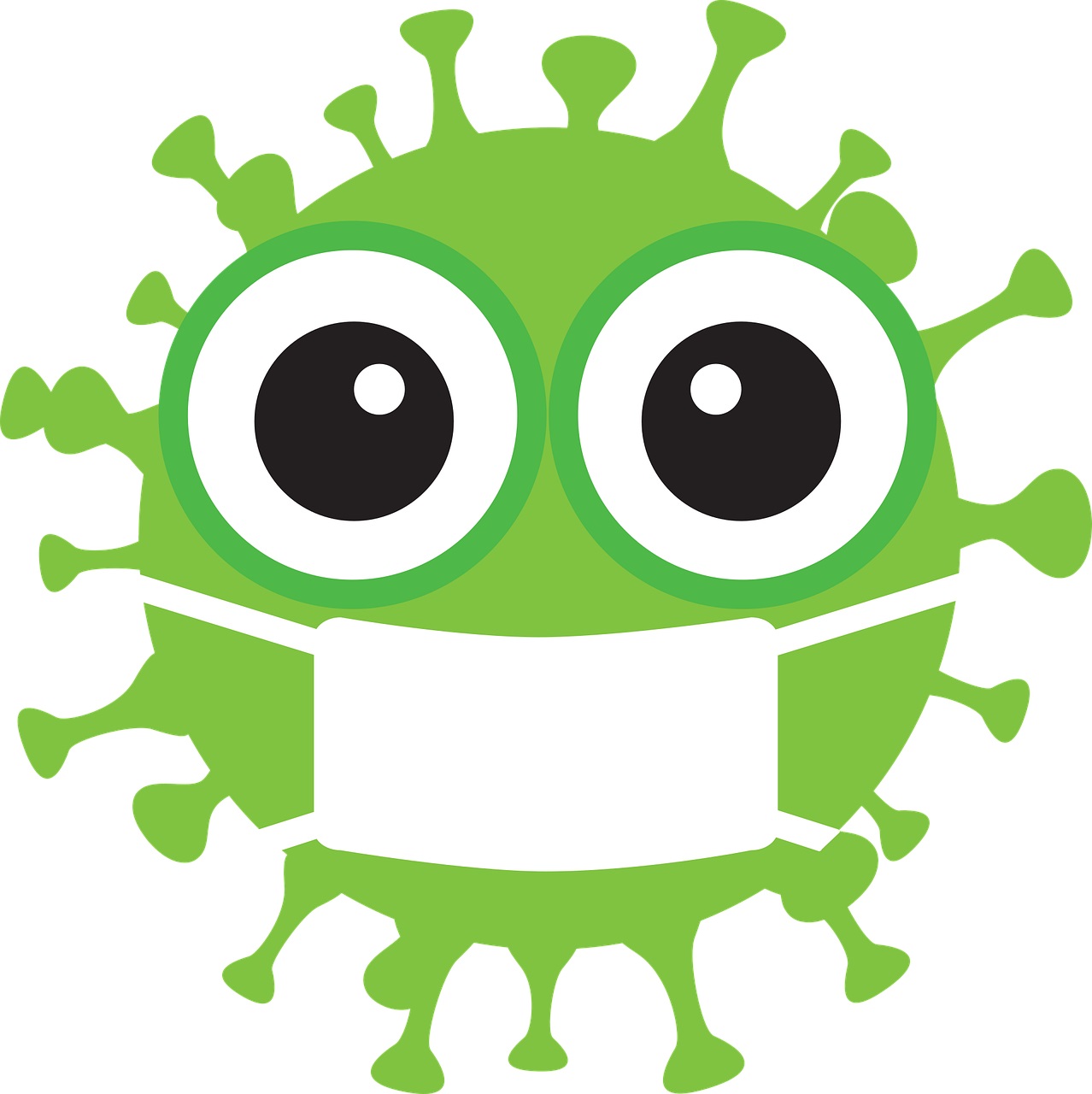 Smiley Face Masks Now Available!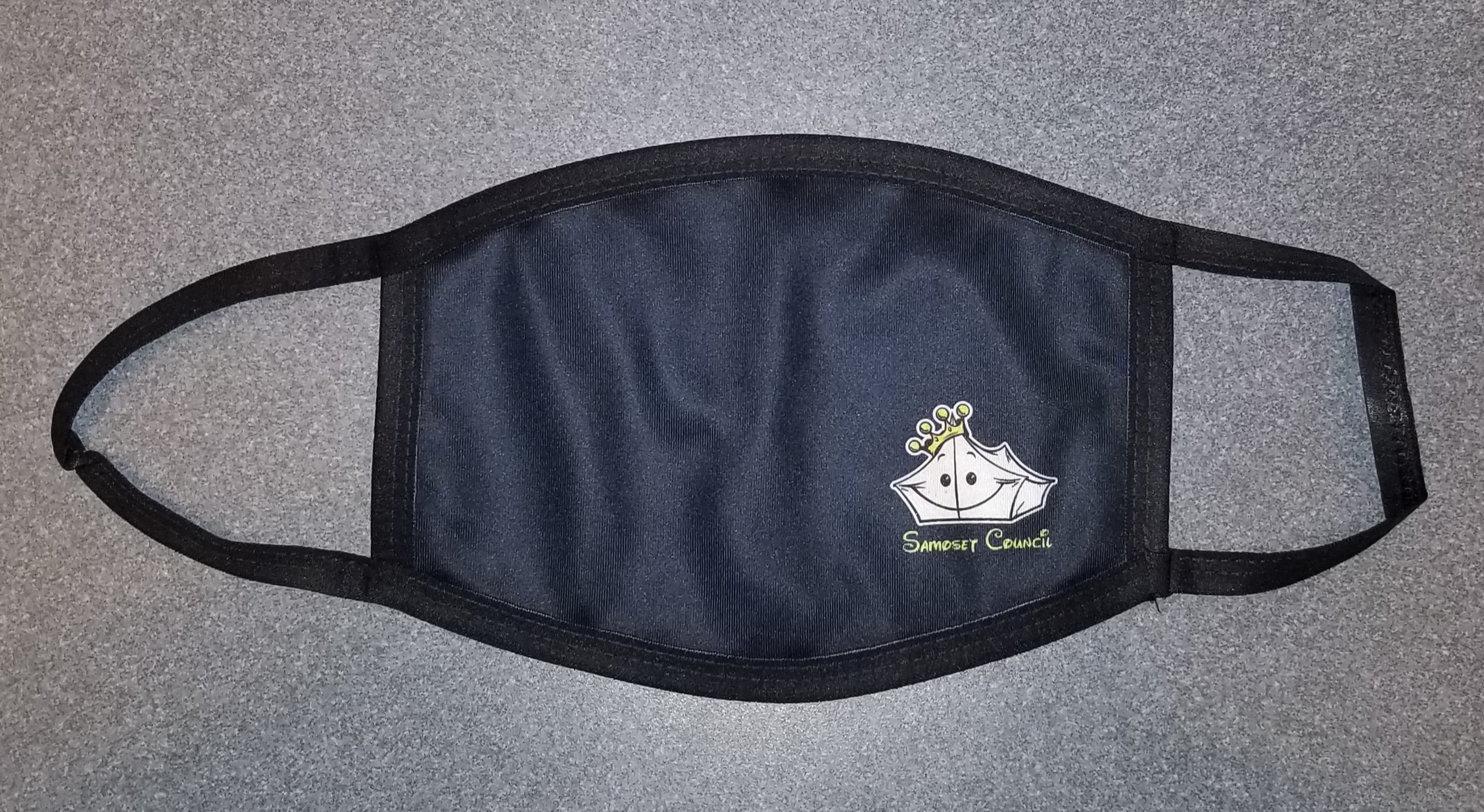 $8.99
Purchase yours at the Scout Shop today!
(Please call the Council office to make an appointment to visit the Scout Shop)
Guide to Pinewood Derby


Since 1954 the pinewood derby has been staple to the Scouting experience. At the pack level, Scouts are able to create their own customized small wooden cars that are raced down a sloped track using gravity alone! Derby kits are sold with all the raw materials needed to craft a car including a wooden block, metal axels and plastic wheels. Cars are often ranked by speed and creativity. Usually, the heavier sleeker cars take the winning time but there are rules to how cars can be constructed to ensure fairness in their races. Most units hold their individual races in the late winter and early spring months but there is no official date unilaterally. Samoset Council may hold a Council-wide event in a hybrid format later this spring, but dates and details are to be determined to ensure participant safety with evolving COVID safety precautions.
101st Annual Meeting of Samoset Council


The Samoset Council Annual Meeting was held virtually on Wednesday, February 24. Standard annual business resolutions were reviewed and approved as well as the 2021-2022 Samoset Executive Board was elected, and volunteers were recognized. We honored our inaugural class of female Eagle Scouts: Katie Martell of Troop 9427, Wausau, Riley Degner of Troop 9392, Marshfield, and Donae Fike of Troop 9427, Wausau.

Dr. Marjorie Miller ended her two-year role as Council President. She has been a strong leader, advocating for Samoset Scouting youth as well as community youth during the challenges of the pandemic and the National BSA reorganization. She has leveraged her relationships to increase the diversity of the board, recruit key volunteers and to find resources to fund Samoset programs. She found time during her tenure as president to go through Wood Badge adult leader training and became an Ordeal Member of the Order of the Arrow as well as serve as an Assistant Scoutmaster of Scouts BSA Troop 9118 in Wisconsin Rapids. She will continue to serve on the board as the VP of Financial Development. We thank her for her service!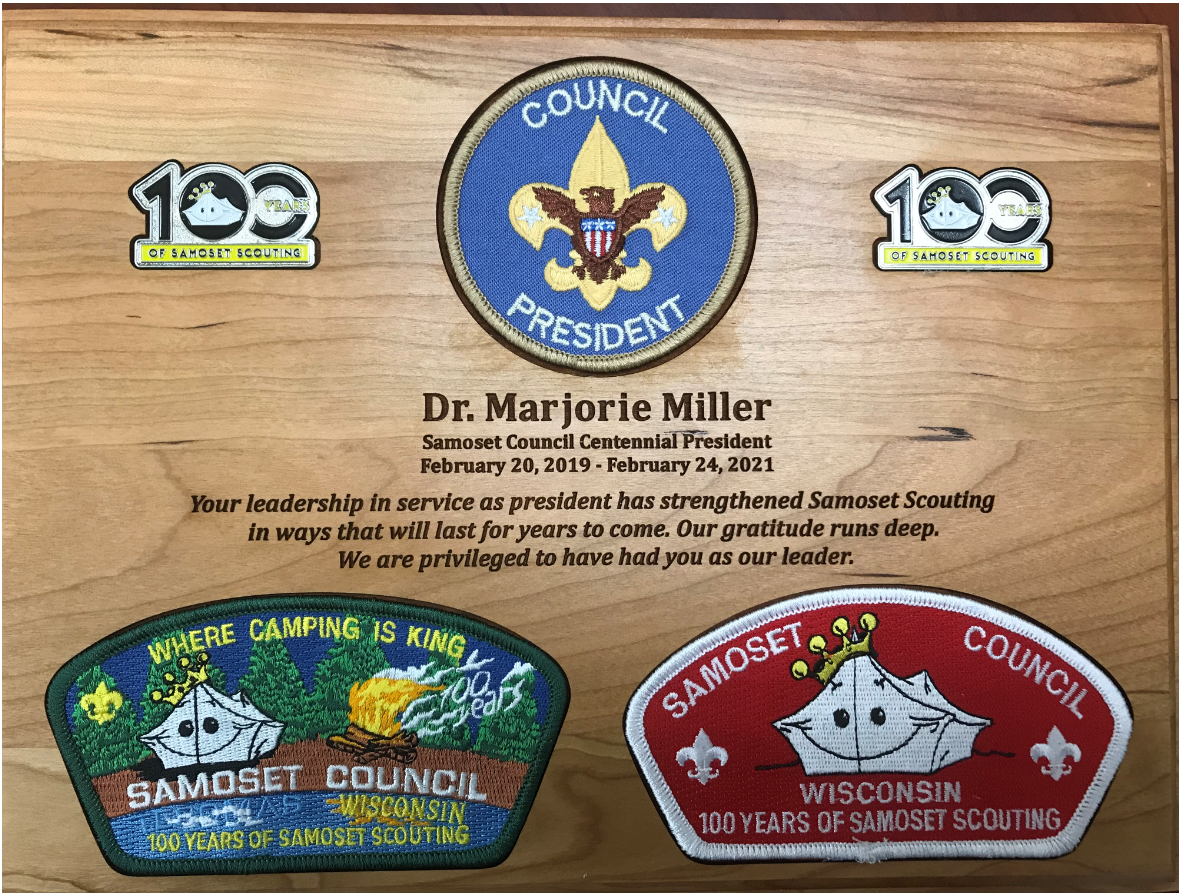 For more recap on the 101st Annual Meeting, please click here.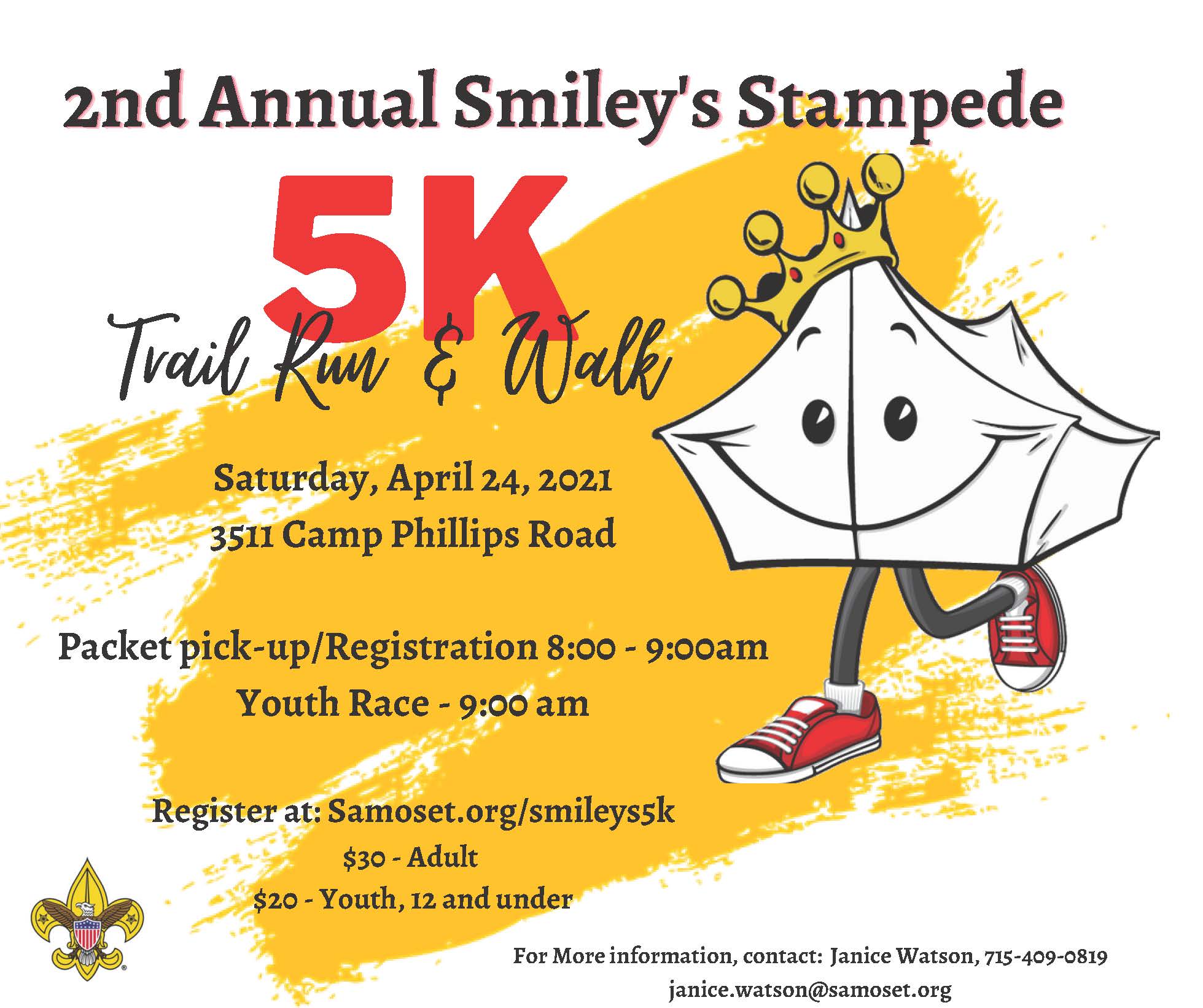 Camperships Due April 1st


The Tesomas Alumni Camping Trust has been established to assist any Scout or leader with financial need to experience outdoor adventure, including summer camp, winter camp, or high adventure. Request must be made using the campership application for each person by April 1.
Camp Health Forms


We're mere months away from the summer; and while it's too early to pack your bags and load the trailer, the time is right for one essential step in summer Scouting preparation.
It's time to get your physical. As noted on the Annual Health and Medial Record website, a pre-participation physical is needed for resident campers (at summer or winter camps) and for Scouts and adult leaders attending events that last 72 hours or more.
The Annual Health and Medical Record (AHMR) comes in three parts:
Part A is an informed consent, release agreement and authorization that needs to be signed by every participant (or a parent and/or legal guardian for all youth under 18).
Part B is general information and a health history.
Part C is your pre-participation physical certification completed by a certified and licensed physician.
Catholic Religious Emblem Applications


A message from the Archdiocesan Catholic Committee on Scouting - All religious emblem applications need to be submitted by March 20th in order to order the emblems for the Spring Recognition Masses.


We will be holding boards of review (BOR) on March 13th & 14th for any Scout who needs one after completing the workbook. If a Scout needs a BOR have them email me with which date and what time works best and I will send them the information.


Please include the unit leader's name and address on the form. Please include the evaluation forms and I will forward them onto the National Catholic Committee on Scouting if you do not wish to send it in yourselves.


Send completed applications along with a $15.00 check made out to CCS to:
Catholic Committee on Scouting
Cindy Sjolander
W4894 N. Kinney Coulee Rd.
Onalaska, WI 54650
608-783-4911
March Roundtable


Don't forget that Virtual Roundtable is the first Thursday of every month at 7pm. The next Roundtable will be next week on March 4th. Some of the topics will be Cub-A-Rama, merit badges and Scouting For Food. Visit the Samoset website for more information about Roundtables http://www.samoset.org/resources/roundtables/59877