2021 Work Trek Thank You!!
Thanks to all the units that helped this past two weekends at camp. We had units from all over the council and a few of out of Council units. We had around 125 volunteers the first weekend and around 110 on the second. Several new projects were completed to include:
New campsite work at Shoshoni and Ottawa
New program shelter at Akela's World
Power to additional campsites
New basketball backboards at Personal Wellness
Shotgun shelter repairs
Plus lots of raking and cleaning
Smiley's Stampede 5K – Thank you!!
The Smiley's Stampede 5K organizers would like to thank our sponsors Connexus Cares, Surgical Associates, Lora Bladow Re/Max, Timekeeper Distillery, and SOL Nutrition for sponsoring the event this year. We also want to send a BIG Thank You to all the participants, and the cat, ??, for making our event a successful one!
The Samoset Council Outreach program will be benefit from funds raised.
Thank you again! Hope to see you all next year!
COVID Update
Samoset Scouters:
Recently our Risk Management Committee met to discuss our current COVID plans for meetings, events, and building use.
The committee made the following decisions to better ensure the safety of our Scouts and Scouters:
Unit Meetings and Outings: There will be no change to unit meetings and outings. There is a 50% room capacity for meeting in building spaces with social distancing and face coverings. Outside, groups of up to 100 participants are allowed with social distancing and face coverings if within 6 feet.
Council Activities/Trainings/Events: Depending on the location the above protocols are in place like unit meetings and outings.
Camp building use: There is no change, as bunk houses and smaller cabins are not available to be rented. McCormick Lodge is now available for day use only with the maximum occupancy of 50% room capacity.
Council Committee Meetings/Wausau Homes Service Center: We are encouraging committees to remain virtual, yet if groups want to meet in person they may with proper social distancing and face coverings in place. Schuette Hall may be reserved with 50% room capacity.
The committee will continue to review and update our guidelines as necessary to ensure a quality Scouting experience for all.
For any questions, please feel free to contact Michael Vangelov, Director of Support Services at 715-355-1450.
Music Merit Badge


Brought to you by....Wausau Conservatory of Music


Does it seem like getting your music badge is a daunting task? WCM can help you earn it in one week!


WCM in partnership with the Samoset Council for Boy Scouts and the Girl Scouts of the Northwestern Great Lakes are pleased to offer this one week course in music understanding and appreciation for Scouts wishing to earn their music badges.
Based on the requirements of both organizations, scouts and other interested youth will learn about music theory fundamentals, composition, music history and basic music copyright laws. They will also be part of a music ensemble, learning to play their compositions and a few pieces on hand chimes.


The course will culminate with a recital of the students' compositions intermixed with the concert pieces they learn.
Register today at HERE.
Samoset Scouters, the 2021-2022 Council Resource Guide is now available online!


Units can use this guide for help in:

Planning their program
Funding their program
Growing their program
Understanding training opportunities
Rechartering your unit
In addition the appendix contains info from council camping opportunities to safety reporting information to name a few. We hope all units and their leadership will review the information in this guide to be better prepared to lead their units. This year the resource guide is only available online and it does not contain the council calendar which can be accessed separately on the council website.

Access it Here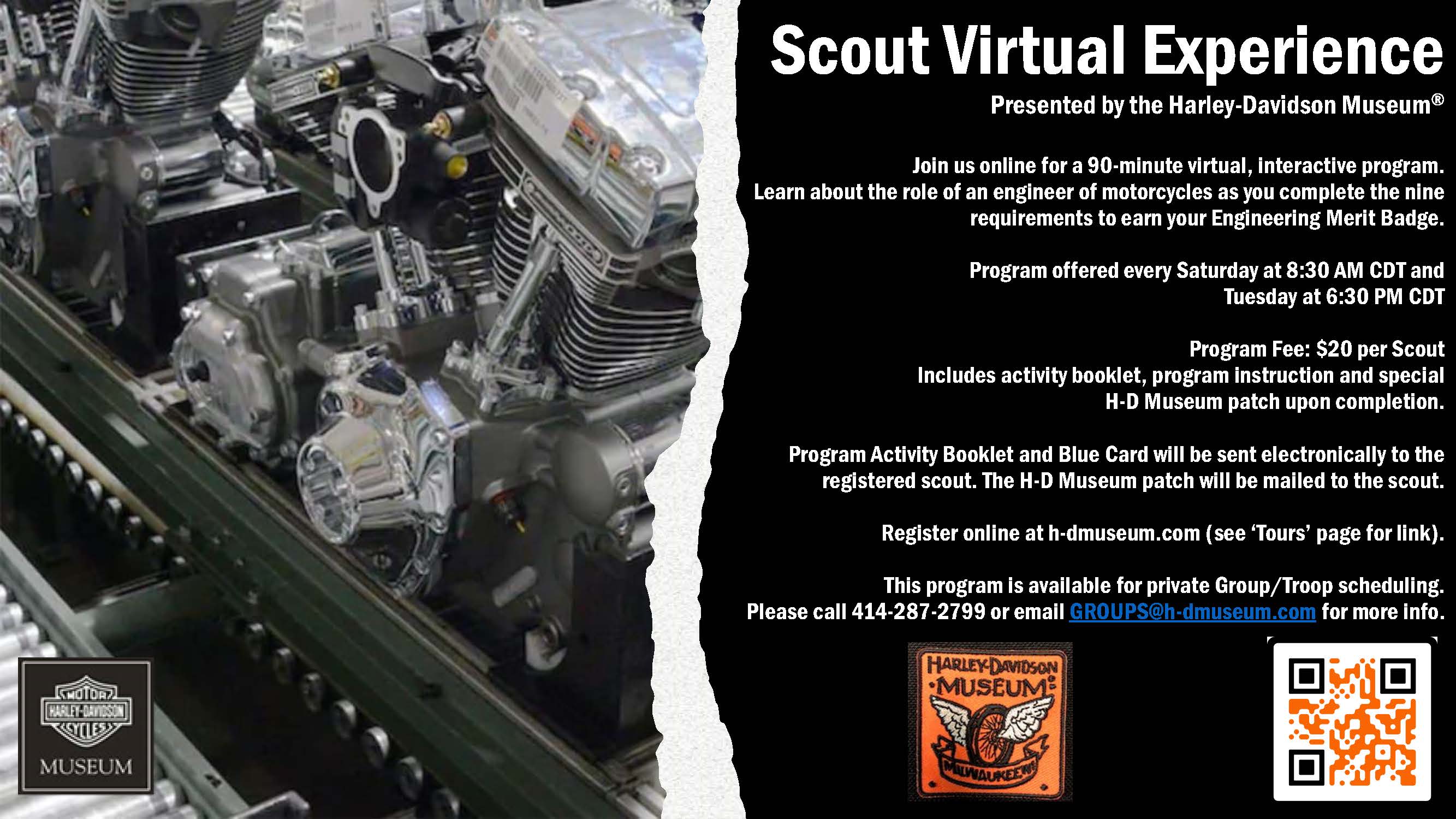 UPDATED YOUTH PROTECTION TRAINING MODULES
Over the decades, the Boy Scouts of America has been a leader in developing training and policies designed to keep young people safe. Over time, these policies have become standard with organizations across the nation. True youth protection can be achieved only through the focused commitment of everyone in Scouting.
The National BSA has heard feedback form volunteers in the field and are now releasing updates to the mandatory online adult Youth Protection Training to include items such as:
New mobile friendly design.
Updates to the certification test to make questions less ambiguous.
National BSA will communicate when this new release is available – the target date is June 1st, 2021. It is recommended that anyone who has started the online training prior to this date complete the training as the new versions will cause the loss of any progress in a module.
Wood Badge


Wood Badge is an advanced leadership course available only to Scouters that is designed to strengthen the skills of unit leaders to better deliver the mission of Scouting. This training is on par with corporate-level workshops and will deliver you the skills to build stronger units.

You can expect to develop knowledge in project planning, conflict management, mentoring, leading change and more! This course is for Scouters in at all levels of the program and will help you understand more about what Scouting is and why we do it. The presentations include a mix of games, activities, demonstrations, and engaged conversation, along with other methods of delivery. Outside of having fun, building experience, and networking with fellow leaders, you will ultimately get to think about the practice of Scouting, and live together in the spirit of the Scout Oath.

Click Here to register for Wood Badge happening August 27th-29th.



IOLS


Introduction to Outdoor Leadership Skills is the perfect course to bring your Scouting knowledge together. If you are a new Scoutmaster or Assistant Scoutmaster this course is for you. The outdoor portion of Scouting is a crucial part of the Scouts BSA program and helps to develop young leaders while participating in outdoor events. Scouting is all about challenges, learning new skills and overcoming adversity while being part of a team. To help provide these opportunities to more Scouts you need a certain set of information and skills, which is where IOLS comes in to develop your knowledge.

You will learn how to build a fire, use Scouting tools, cook outdoors, care for the environment and much more! If you are new to the program, you'll come out of this course looking and acting like a seasoned camper. Having taken this course, Youth Protection Training and the Scoutmaster-Specific Training course, will make you a "fully trained" Scouts BSA leader.

Click Here to register to IOLS training happening May 14th-15th
As you meet with your committee and other parents to plan your Scouting group's calendar and budget for the upcoming year, please start the discussion on your popcorn sale.

The first thing you need to establish is your Unit's Popcorn Kernel. Here is a list of the duties the Popcorn Kernel will be responsible for:
Attend popcorn kickoff in August.
Host a unit sale kickoff. Establish the goal and focus on fun incentives!
Coordinate and promote your unit's "Knocking for Popcorn Campaign" during the sale.
Ensure all families in your unit receive sales materials (some join late or miss the unit kickoff)
Collect popcorn orders and prize selections from each Scout and combine them to create your unit's order.
Place "Winner's Circle" prize orders.
Make sure all qualifying Scouts get the prizes and incentives they earned.
Complete blue bonus prize form and turn in at popcorn pick up along with selling roster.
Coordinate pick-up with your distribution site and distribute popcorn to the Scouts of your unit.
Collect money from Scouts and turn in check to the Samoset Council.
This year you have the option to participate in "Show and Sell". Your unit will have a low-risk opportunity to increase your sale by ordering product in advance. Product can be sold door to door, at work, at family gatherings or at store fronts. Samoset Council is offering increased commissions based on your show and sell participation as well as success. Now is the time to discuss with your Unit the option of "Show and Sell".
Outreach Program Employment
The Samoset Council Outreach program is hiring summer and year-round help!
Are you or your Scouts interested in working for the Samoset Council? The Outreach Program has several positions available.

Summer help: Driver, Program Specialists, and STEM Specialists. We also have openings for year-round Program Specialists.
If you or anyone you know is interested, please email janice.watson@samoset.org or call 715-409-0819
Fall Recruitment Resources
Do you know that Samoset Council provides these items to you for Fall Recruitment?

Flyers
Posters
Open House Kits
Social Media Marketing
Giveaways
Many More resources!

Send us your Facebook and Instagram link and we will promote your unit through Geofencing. Don't forget to reach out to your Unit Serving Executive, they are also able to drop off items to you and your schools.
Remember we are always here for you! Just let us know what you need!
For more information, please call 715-355-1450.