October Cold and Sun Makes Fun for Everyone!

Cub Scouts participated in the 'old West' at the Chuck Wagon held at Camp Fletcher in Stevens Point. Seventy-one Cub Scouts tested their skills at steer roping, potato launching, BB gun, archery, rocket launching, fire building, cooking, first-aid, and the skills trail. The wagons headed out on these adventures and a great time was had by all. The day started out a little on the cool side but as the Cub Scouts hit the trail things heated up fast. Special shout out the Tesomas Staff that came down to make sure the trail was a great time.
Two great Scouts BSA Camporees were also held over the past two weekends. At the first Camporee Scouts tested their athletic and brain power at the Scouts Games. Chess, a distance run, bowling ball toss, and many other events took place throughout the day. Scouts were awarded placement ribbons and trophies in each category for their efforts.
The second Camporee was a Day of Service to the community to help the South Wood and Adams County United Way. Scouts did over 200 hours of service in the morning and spent the afternoon on Scout skills. It was great to see all the Scouts doing such a great service to the community and having fun doing it.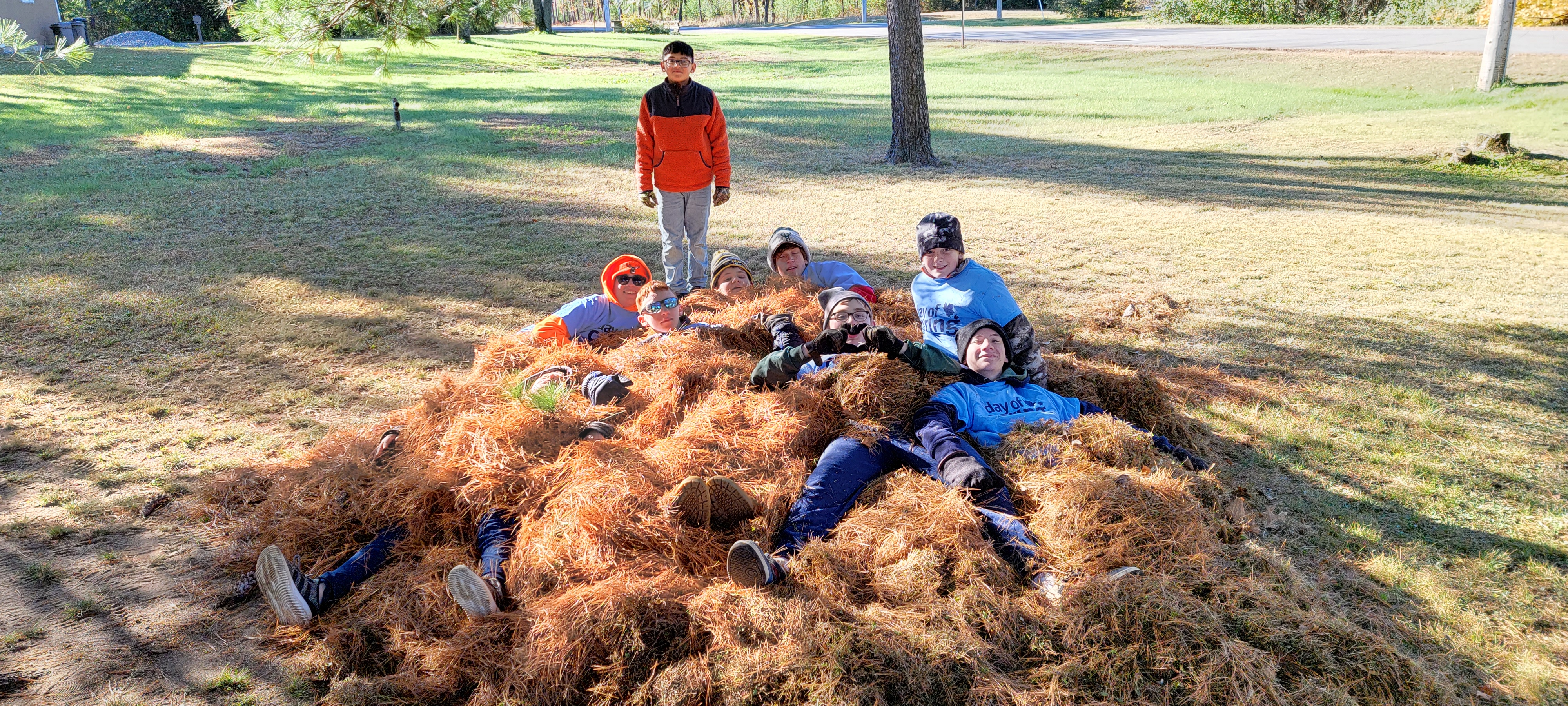 Roundtable

Scouting is back in full swing with our in-person Roundtable meetings. Be sure to stop by to get the latest news on events and happenings in the Council! There are paper handouts to help keep your unit up to speed on all the new and fun activities we have going on as well as our online resources which are presented. There are three meetings on the first Thursday of the month at the Labor Temple in Wausau, First English Lutheran in Wisconsin Rapids, and the PCA Training Facility in Tomahawk . There is one on the second Thursday of the month at St. John's Church in Marshfield. On the first Tuesday of the month we have one at St Paul's Methodist Church in Stevens Point and on the second Tuesday of the month is the Council-Wide Virtual Round Table Zoom meeting for those that still prefer to visit online. We hope to see you there!
Meet the New Field Director

Having had the wonderful opportunity to grow up in Central Wisconsin, Jeff learned to enjoy and cherish the outdoors, nature, and the adventures available here at an early age. As a boy, he spent as much time as he could in the woods hunting, fishing, camping, and just exploring whenever possible. Jeff participated in as many activities and sports as possible, including the Cub Scouts, Boy Scouts and Explorers (aviation), where he developed an intense passion for airplanes and aviation. He attended and graduated from Newman Catholic High School, Wausau WI and the University of Wisconsin -Stevens Point, and then pursued his dream of flying jets in the U.S. Navy. Jeff received his commission as a Naval Officer through the Aviation Officer Candidate School in Pensacola, FL, and earned his "Wings of Gold" as both a Naval Flight Officer and Naval Aviator. This led to a 29+ year career in the Navy which allowed him the opportunity to travel to literally all corners of the world, and have many, many adventures. Following his retirement in 2012 at the Rank of Captain (O-6), Jeff returned home to Wisconsin with his family after all those years away and has finally planted permanent roots.

Jeff is extremely excited for the opportunity to be joining the Samoset Council Team, and is looking forward to meeting and working with everyone associated with this outstanding organization achieve our vision of preparing every youth for tomorrow's challenges.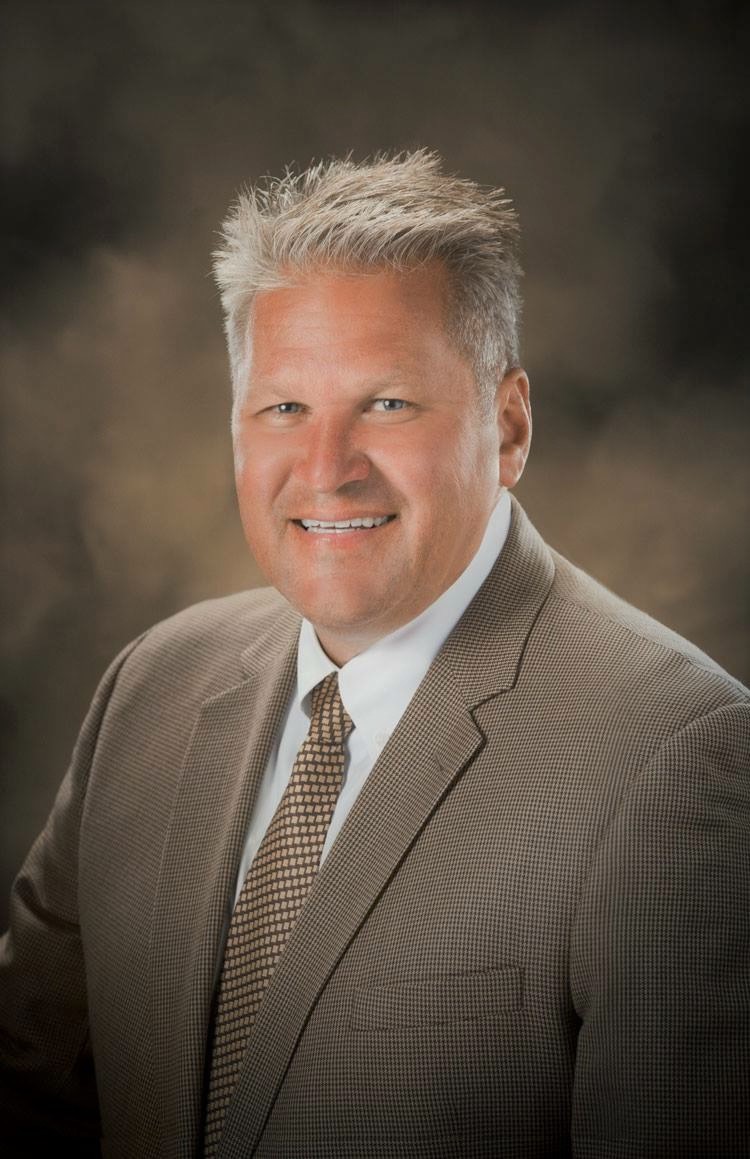 Training Opportunities

It is a great time to get trained! Having trained leaders is a fundamental component of our volunteer organization and helps to better serve your youth and unit. On October 30th and 31st we have BALOO training which is designed as an entry level training to kick off the adventure with fellow Scouters and touches on things like site selection, food preparation, equipment packing and more! It is a Scouting requirement to have at least one BALOO trained adult on site when conducting any overnight activity, so check out this crucial component of training if you are looking to tackle the great outdoors!

Location: Camp Phillips, 3511 Camp Phillips Road, Weston WI
Fee increases to $30.00 after October 25, 2021.
The registration fee includes meals and many handouts. Meals include Saturday Lunch, Supper, Cracker Barrel and Sunday Breakfast.
Check-in will begin Saturday at 8:00 a.m. Course will end Sunday at 11:00 a.m.
Register at: www.samoset.org


On November 6th we have the Introduction to Outdoor Leadership Skills course which gives new Scouts BSA Scoutmasters and Assistant Scoutmasters the skills and knowledge to safely offer Scouting's outdoor program. Some included components are how to build a fire, use an axe, read a map, cook outside, navigate with a compass, and much more. Ultimately Scouting's outdoor program is a crucial component of how the BSA molds leaders. Being able to provide a proper outdoor experience for youth is critical for our role models to deliver.

Location: 5305 Crystal Lake Rd, Rhinelander, WI.
Cost: $30
Register at: www.samoset.org

Youth Protection Training

In addition to the in-person training opportunities we have, there will also be an option to attend our virtual Youth Protection course which will be operated by one of our course facilitators to help get you up to date on your YPT certification. This is absolutely critical to maintain the safety of our youth and to participate in our programming so please make sure that your training is up to date!

To access online Youth Protection Training to go: my.scouting.org

For questions please contact Phoenix Bise, phoenix.bise@samoset.org
Polar Cubs and Hanna Winter Adventure:
We cannot contain our excitement about the upcoming season of winter programming at Crystal Lake Scout Reservation! If you've never joined us in the winter season before, let this be your first! We have great overnight opportunities for Cub Scouts and excellent weekend opportunities for Scouts BSA units. Snow shoeing, sledding, advancements and games await your Scouts in the beautiful Northwoods! Register today!
Hanna Winter Adventure: http://www.samoset.org/event/space-available/hanna-winter-adventure/72474
Merit Badge Day at Hanna Venture Base:

We are so excited to offer a few merit badges before winter comes roaring into camp. Join us on Saturday, November 6th for our Fall Merit Badge Clinic and pick from a list of unique merit badges being taught by some of your favorite Tesomas camp staff members. If you or your unit are interested in joining us for a day full of fun, take a moment to register online at : http://www.samoset.org/event/fall-merit-badge-workshop-2021/2859486
Scoutbook FAQ

Due to the restructuring of the National BSA's Help Desk program and the recent change to fully online Internet Rechartering, Samoset Council will be launching our own Scoutbook "Help Desk". If you or someone in your unit is having issues using or accessing Scoutbook, please select the "Scoutbook FAQ" tab under "Resources" on the Council website. This will take you to a page that answers frequently asked Scoutbook questions, steps to take to resolve common issues, and a link to a form that allows you to submit Scoutbook tickets so that the issue can be reviewed by a trained Council staff. We look forward to resolving your issues and happy rechartering!
Eagle Scout Highlight: Preston Schleihs

In this month's Eagle Highlight, I had the chance to talk with Preston Schleihs from Troop 299 out of Stevens Point. Preston's Eagle journey began in the 2nd grade, when he joined Cub Scouting because one of his neighbors had joined and he just "wanted to spend time with him and have some fun". When the time came for Preston to begin his Eagle project, he knew that he wanted to do something that would benefit his local community of Whiting. When Preston found out that one of the cities' natural hiking trails happened to go right through an ancient Native American burial mound, he knew what he needed to do. Gathering his fellow Scouts from Troop 299, Preston spent the summer tirelessly working to move the hiking trail over about six feet, so it bypassed the burial mound, and the people of Whiting were still able to enjoy this scenic path. Despite restarting the project a few times due to trees falling on the trail, Preston completed the trail relocation in August 2020, thanks with the help of a team of roughly ten volunteers putting in over 174 hours of work.
As he looks forward to attending college after high school with an interest in communications, what will Preston take from his experience in Scouting? "Hard work and dedication really pays off. The long journey to get your eagle is a lot and it's very humbling to be accepted and achieve this award".
STEM Scouts

There will be several STEM Scout programs launching in Samoset Council during the month of November. STEM Scouts is an opportunity for boys and girls grades 3-5 to explore different scientific topics with hands-on experiments, with guidance from leaders who are passionate about helping children learn. STEM Scouts follows a pre-established schedule throughout the school year, making it easy for kids and parents to know what fun activities to expect each meeting, and allowing volunteers to easily jump in and lead an experiment. If you're interested in joining the STEM Scouts program but don't know where to start, come visit us at the following Join Events:
Stevens Point - October 28th, Bannach Elementary School, 6:00pm-7:00pm
Wausau – November 5th, Weston Elementary School, 6:00pm-7:00pm

If you don't see your location on this list or aren't able to make it to the Join Event, please reach out to Abi Glaum at 715-409-6637 or via email at Abigal.glaum@samoset.org.